NISSAN COMMERCIAL TRUCK & VAN WARRANTY
NISSAN'S 5 YEARS/100,000 MILES BUMPER-TO-BUMPER WARRANTY
What comes with America's Best Commercial Truck & Van coverage? You rely on your Newnan, GA business's work trucks and commercial vans. Every minute one of those commercial vehicles is out of commission, you're pouring money down the drain. In these instances, a substandard 3-year commercial vehicle warranty just doesn't cut it.
However, there is an alternative: Nissan. Pioneering the way commercial vehicle warranties works, Nissan has crafted the most progressive, SMB-friendly truck and van coverage in the country. Most new Nissan TITAN, TITAN XD, NV200, NV Cargo, and NV Passenger models are covered for up to 5 years or 100,000 miles. For business owners, that added peace of mind is priceless.
To top it off, when you purchase a commercial Nissan vehicle, you also receive complimentary Next Bay Priority Service and Emergency Roadside Assistance. The benefits of working with a Nissan Business Certified Dealer are plentiful.
Contact Nissan of Newnan at 678-552-2030 to discuss your financing and leasing options with a member of our Newnan, GA commercial vehicle sales team. We've got your back.
ABOUT NISSAN'S COMMERCIAL VAN LIMITED WARRANTY
More than 800,000 miles of on-road trial runs. Over 7,000 quality and durability tests. Nissan NV vans have certainly gone through the wringer to ensure they're of the highest quality. In addition to the 5-year/100,000-mile, bumper-to-bumper warranty, Nissan commercial vans also come with the following coverage:
5-YEAR/100,000-MILE POWERTRAIN WARRANTY
10-YEAR/UNLIMITED-MILE AIRBAG & RESTRAINT SYSTEM WARRANTY
5-YEAR/UNLIMITED-MILE CORROSION PROTECTION
IT'S A BIG COUNTRY, IT TAKES A LOT OF TRUCK TO HAUL IT AROUND
The 2019 TITAN® lineup is the product of a country with a singular mindset about what a full-size truck should be. We took advantage of the best talent in the industry to create the smartest, most capable, toughest full-size truck Nissan has ever made. And one we are proud to call the American TITAN.
TESTED IN ARIZONA
Nissan Durability Engineers can put 15-20 years of wear and tear on a TITAN in just months. And they do it in one of the most un-truck-friendly places on earth - Nissan Technical Center North America Arizona Testing Center. We complement Arizona with cold-weather testing in frigid zones of Alaska, Colorado, and Michigan's Upper Peninsula.
DESIGNED IN CALIFORNIA
TITAN'S bold looks come courtesy of Nissan Design America (NDA) in La Jolla, California. Inspiration came from many places: Industrial equipment. Precision tools. The shield and helmet of a warrior. The result is technological, yet with a raw, animal element. A predator among full-size trucks.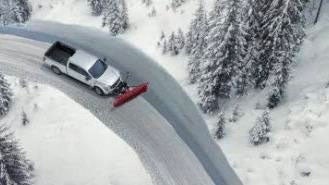 ENGINEERED IN MICHIGAN
For over 25 years, Nissan Technical Center North America in Farmington Hills has been the main campus of Nissan's North America R&D. Awesome technical talent combined with brutal testing weather make it an ideal place to engineer the new TITAN.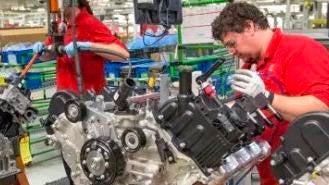 ASSEMBLED IN MISSISSIPPI
At the Nissan Canton Vehicle Assembly plant, state-of the-art facilities roll out some of the best assembled vehicles you'll find anywhere. Since 2003, Canton has been the home of an all-star lineup of extremely tough and capable Nissans.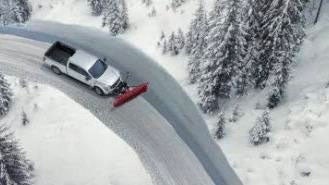 POWERED BY INDIANA AND TENNESSEE
TITAN'S Endurance® V8 gas engine is built at Nissan's world-class Powertrain Assembly Plant in Decherd, Tennessee. TITAN XD's Cummins® Turbo Diesel is built at the Columbus Engine Plant - the center of nearly everything at Cummins for almost 100 years.[2]